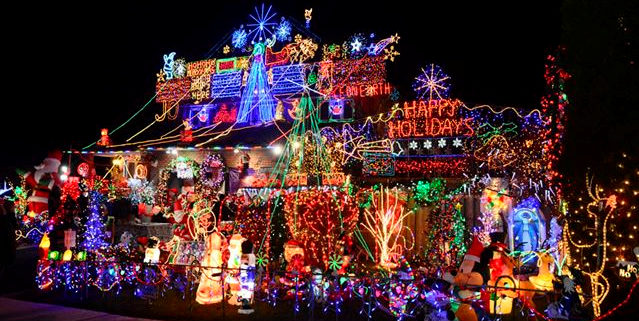 . Who remembers piling in the family car to drive around different neighborhoods and look at the beautiful Christmas light displays?  For our family, this was a must-do annual event each holiday season! Holiday lights are a favorite family tradition for our entire clan.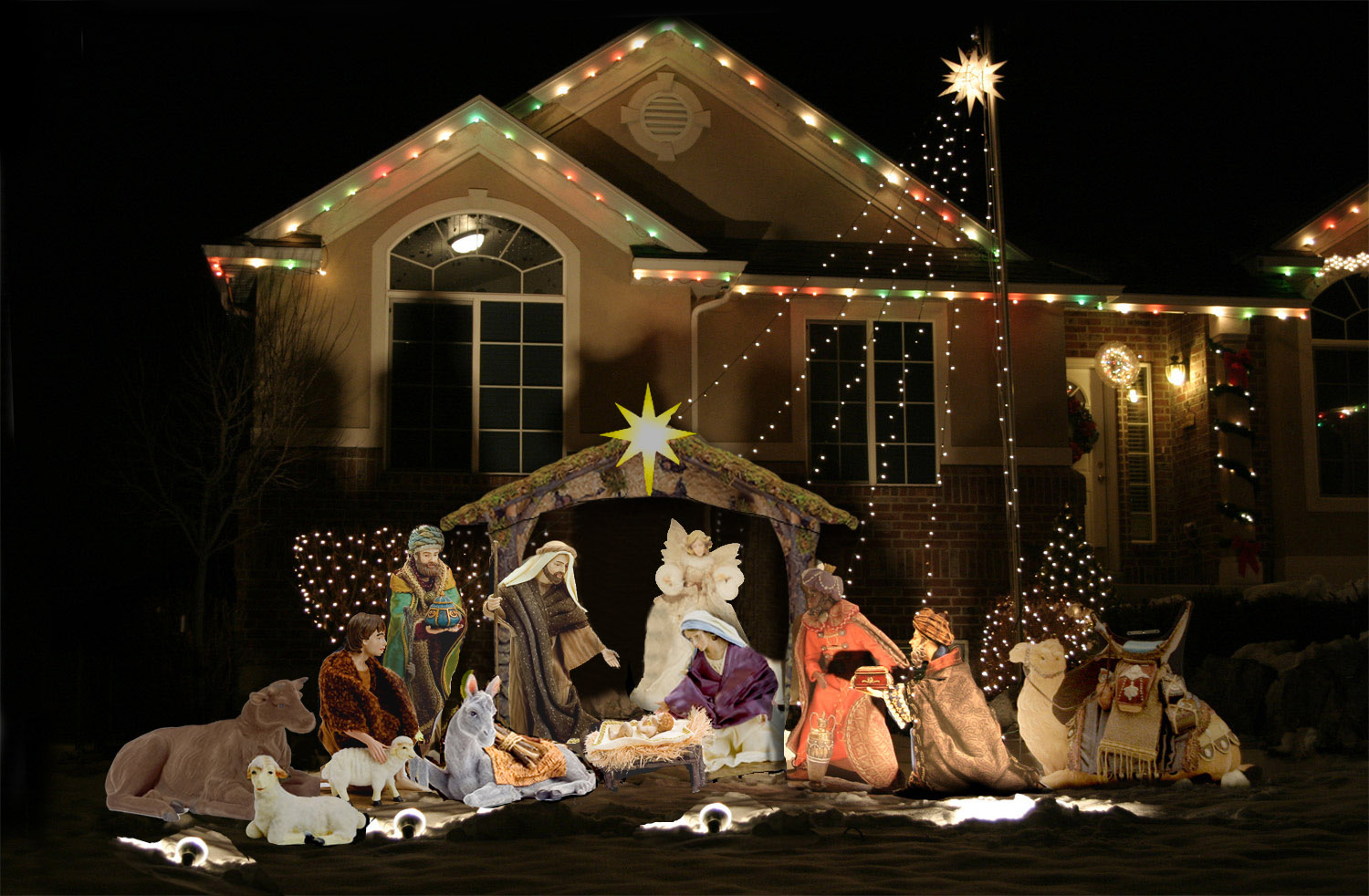 Favorite Nativity Display
One of my favorite displays was in a community where the neighbors coordinated their lawn displays so as you drove through, the entire nativity story was told through individual displays at each home.
I marveled at the cooperation and time it took each homeowner to blend together with other neighbors. This created such a special experience for the community. It truly brought the spirit of Christmas to life.
Winter Wonderland
Of course, we didn't stop there.  Other neighborhoods offered a different experience.  Driving up into the Wasatch Valley foothills (I grew up in Utah) was a special treat.  If you arrived just after dusk, you could still see the outline of the majestic mountains behind the large homes.
This created a winter wonderland that included lights, pine and aspen trees, mountain peaks, and the vibrant colors of the setting sun.
My Dad always scoped out the neighborhoods that went all out with lights on the trees and along the rooftops and couldn't wait to share "his finds" with us.  We each had opinions about which house did the best job, which color of lights looked the prettiest, and which was our favorite home display of the year.  These memories will always hold a special place in my heart.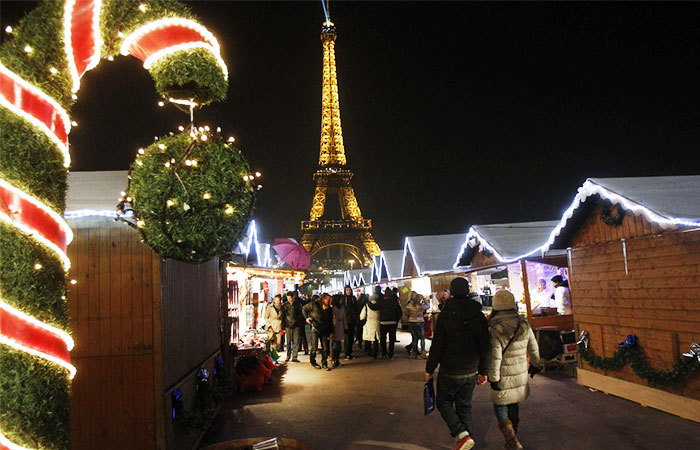 Making It Special
When I had young children of my own, we continued this tradition here in the Midwest.
We found the neighborhoods with the most elegant and detailed displays. These are the ones with funny blown up Santa's and reindeer in the yard. We even found a neighborhood that had coordinated displays similar to my childhood favorite!
Once we stumbled upon a house that was exactly like Clark Griswold's home in the movie, Christmas Vacation. They took up every inch of space with lights, plastic lawn statues, Santa and reindeer on the roof, twinkling lights and solid lights, white and multi-colored.
It wasn't our decorating taste, but we all appreciated the time and energy they spent creating this unique holiday display for others to enjoy.
Final Thoughts
I believe this is a tradition enjoyed throughout the world.  It's one of those rare treasures we all appreciate. It's the beauty and significance of lighting the world at this special time of the year.
So, to all of the homeowners out there who create a beautiful lighting display for all of us to enjoy, I'd like to say, "Thank You!"  Who knows, there might be a family driving by right now admiring the beauty of your lighting display.
Isn't is great knowing you have a part in creating a special holiday memory?
https://christmasdecor.arvidsons.com/wp-content/uploads/2018/11/Holiday-Lights-are-a-Favorite-Family-Tradition-.jpg
360
639
Christmas Decor by Arvidson
https://christmasdecor.arvidsons.com/wp-content/uploads/2017/10/logo-penguin-christmas.png
Christmas Decor by Arvidson
2018-11-22 20:09:02
2018-11-26 20:18:42
Holiday Lights are a Favorite Family Tradition