Residential Christmas Lighting
Christmas Light Installation can make you feel festive, but the actual process can be as grueling and difficult as Clark Griswold makes it look in National Lampoon's Christmas Vacation. Brighten your house and encourage the Christmas spirit without all of the hassle of putting up decorations yourself!
Commercial Christmas Lighting
Make your customers feel festive! Christmas Decor by Arvidson can light up your building safely and easily with precise installation methods and safety regulations. Decorations can be put on and taken away without you having to lift a finger, making your building a Christmas masterpiece that even Buddy the Elf would be proud of.
Our Process Makes Us Unique
Tell us what you want, and we will exceed your expectations! Our holiday lighting design professionals provide exceptional service every time. Please visit our gallery to see the endless possibilities of Christmas light installation services throughout the Northwest Chicago suburbs including Crystal Lake, Barrington, McHenry, Johnsburg, Woodstock, Lake in the Hills, Fox Lake, Huntley, Cary, Palatine, St Charles, Dundee, Carpentersville, Elgin, Gilbert.  We are the #1 Christmas Decor holiday lighting installer in Northern Illinois.
Your holiday lighting experts. We've decorated 1,000s of homes!
Welcome to Christmas Decor by Arvidson
Ensure safety with strict electrical safety measures & the reliability of complete insurance.
Stay green with energy friendly LED lights.
Get the aesthetic appeal with realistic lit and unlit greenery & designs unique to your property.
Top of the line education with extensive design training and comprehensive electrical instruction.
Incredibly convenient with take down services, maintenance, & trouble-free storage.
Personalized service from a family-owned and operated business.
Let us introduce ourselves
A few words about us
Your expert holiday display and Christmas light installers brighten the holiday season by providing you a professional, hassle-free decorating experience. Enjoy brilliant results that give your property that special something for the holidays.
Ready to put up your decorations?
Contact Our Elves
Our holiday lighting professionals bring the Spirit of the Season to life with custom lighting designs and installation.
For more information regarding our holiday lights installation services or to get a free estimate, click below or call us at 815-701-0072. Our Elves will get back to you asap!
Testimonials
"We were tired of throwing breakers, and our lights were a safety hazard. The people at Christmas Decor know what they are doing, and everything looks great!"
Bob and Joanne Williams – San Diego, CA
Got a Question?
We've got an answer! If you can't find it here, contact us below!
View Gallery
Wondering what Christmas Decor by Arvidsons is capable of? Check out our gallery for a few of our favorite Christmas lighting installations!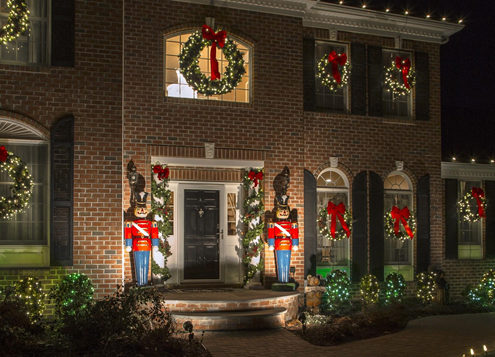 The first weekend in November marks the annual "Fall Back" ritual of Daylight Savings Time.  Those first few weeks with shortened days are an adjustment for all of us.  The transition of ending your work day with a dark night sky can be…
https://christmasdecor.arvidsons.com/wp-content/uploads/2018/11/Coming-Home-to-Holiday-Lights.jpg
357
720
Christmas Decor by Arvidson
https://christmasdecor.arvidsons.com/wp-content/uploads/2017/10/logo-penguin-christmas.png
Christmas Decor by Arvidson
2018-11-28 02:33:37
2018-11-28 02:33:37
Coming Home to Holiday Lights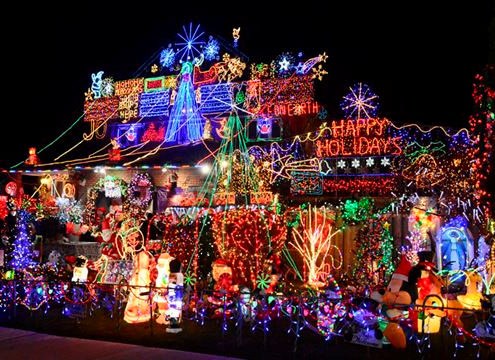 . Who remembers piling in the family car to drive around different neighborhoods and look at the beautiful Christmas light displays?  For our family, this was a must-do annual event each holiday season! Holiday lights are a favorite family…
https://christmasdecor.arvidsons.com/wp-content/uploads/2018/11/Holiday-Lights-are-a-Favorite-Family-Tradition-.jpg
360
639
Christmas Decor by Arvidson
https://christmasdecor.arvidsons.com/wp-content/uploads/2017/10/logo-penguin-christmas.png
Christmas Decor by Arvidson
2018-11-22 20:09:02
2018-11-26 20:18:42
Holiday Lights are a Favorite Family Tradition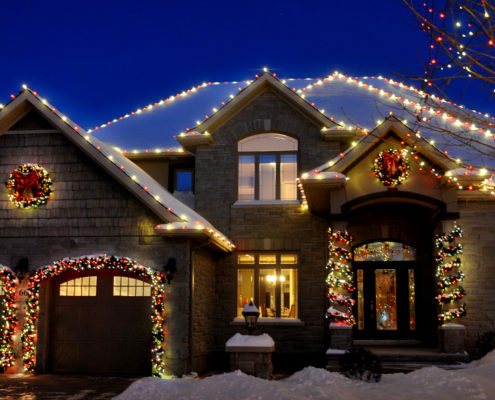 There's more to outdoor holiday decorating that throwing a wreath on the door and lights on the shrubs out front. To truly accentuate the beauty of your home, take time to consider all of its unique characteristics. Learn how to best bring…
https://christmasdecor.arvidsons.com/wp-content/uploads/2018/11/5-Elements-of-a-Complete-Holiday-Lighting-Design.jpg
860
1800
Christmas Decor by Arvidson
https://christmasdecor.arvidsons.com/wp-content/uploads/2017/10/logo-penguin-christmas.png
Christmas Decor by Arvidson
2018-11-14 00:37:08
2018-11-14 00:41:42
5 Elements of a Complete Holiday Lighting Design