It's time to decorate! We've turned the seasonal page and are enjoying the beautiful colors of autumn. Now is also a good time to plan ahead for the task of outdoor decorating this holiday season.
"Visit any home improvement store these days, and you'll see the front end filled with products for outdoor decorating," said Christmas Decor by Arvidson lighting designer, Bill Grant. "Christmas decorations and outdoor lights are an important part of the holiday season experience."
Are you a planner? If so, you've probably already been planning to take advantage of the warm weather to hang your outdoor lights. Installing your decorations while the weather is still warm is a much more pleasant experience. It can also help you avoid the risk of slipping on ice and snow if you wait until November or December.
Let's get ready to decorate and look at how planning is key to a successful holiday lighting display.
Follow Safety Precautions
There are always risks involved. We urge you to consider using important safety equipment (such as a good ladder!) This ensures you emerge in one piece and don't land in the hospital from a fall off the ladder or a more serious injury.  In fact, we have prepared five safety tips for installing your holiday lights.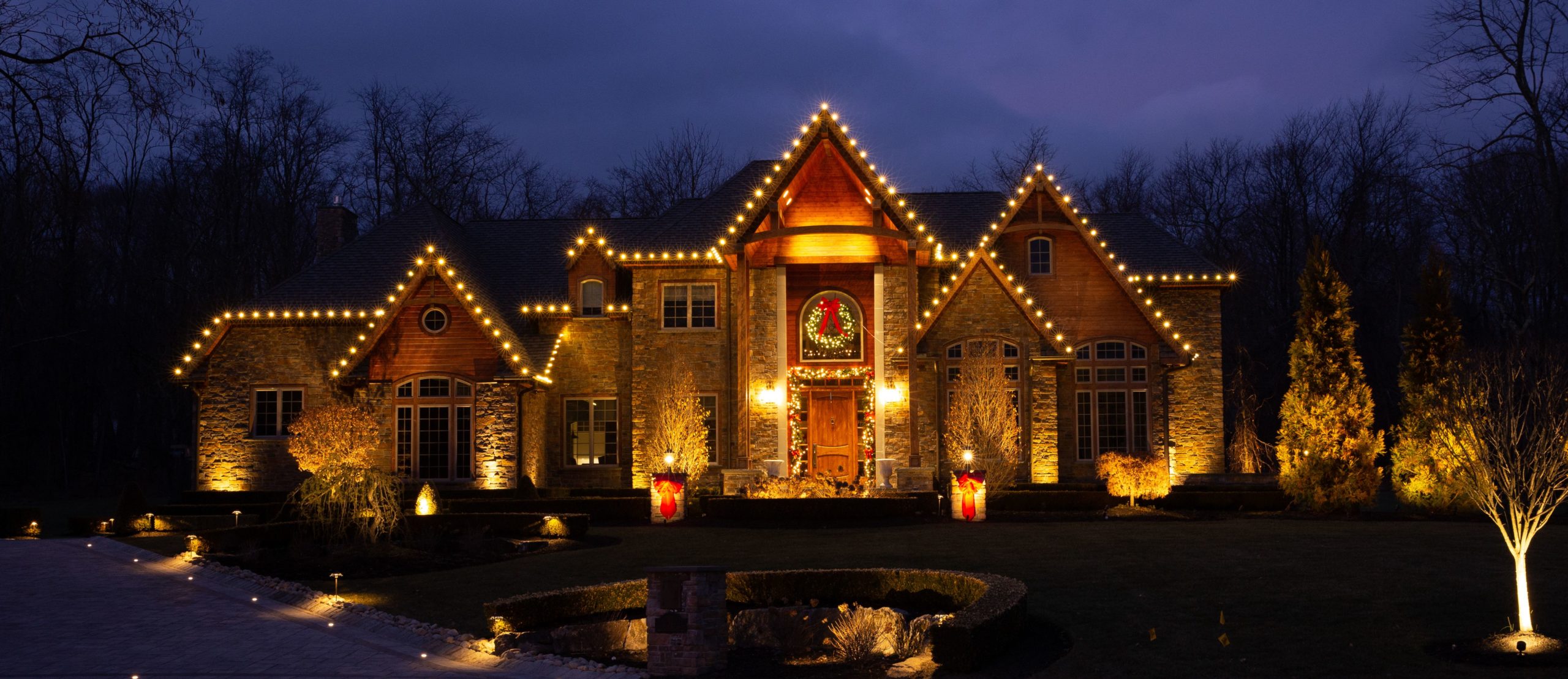 Give the Holidays a Touch of Magic
Spending more time at home this year is another great reason to plan ahead for holiday decorating.
Everyone is going to need that extra dose of holiday cheer!  Imagine how good it will make you (and your family) feel to come home to a house lit up for the holidays. However, once the weather turns cold, you may not have the same motivation to get the job done. Plan ahead to take advantage of milder fall temperatures.
Hire a Professional to Decorate
Prefer to hire a professional?
We get it and we're here to help! Our turn-key service includes design, installation, maintenance, and removal of your outdoor holiday lighting decorations.  Christmas Decor by Arvidson products are high-quality, commercial grade and will last throughout the holiday season.
Decorating Slots Fill Up Fast!
Believe it or not, our decorating slots are already filling up! If you are planning on hiring a decorating service this year, we encourage you to contact us now so that we can get your home on our installation schedule.
https://christmasdecor.arvidsons.com/wp-content/uploads/2018/11/ridge.jpg
534
800
Christmas Decor by Arvidson
https://christmasdecor.arvidsons.com/wp-content/uploads/2017/10/logo-penguin-christmas.png
Christmas Decor by Arvidson
2022-09-12 22:15:28
2022-11-11 19:56:07
Get Ready to Decorate - Planning is the Key